near nice places
Agra is a city on the banks of the Yamuna river in the Indian state of Uttar -Pradesh. It is 206 kilometres south of the national capital New Delhi. Agra is the fourth-most populous city in Uttar Pradesh and 24th in India.Agra is a major tourist destination because of its many Mughal-era buildings, all of which are UNESCO World Heritage Sites.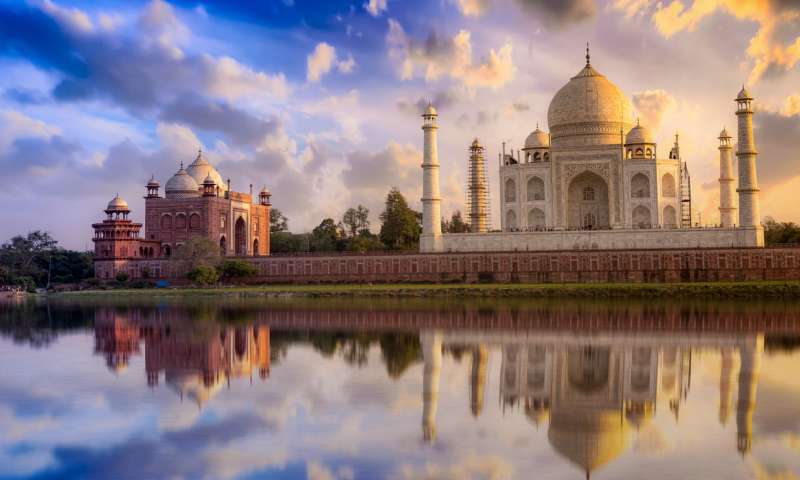 Taj Mahal
What is widely considered as the most beautiful building in the world, Taj Mahal is located in the historical city of Agra. It was built by the Mughal Emperor Shah Jahan as a memorial for his third wife, Mumtaz Mahal. Constructed entirely out of white marble in the 17th century, it is among the finest edifices of Mughal architecture. Recognised by the UNESCO as a world heritage site, this monument is also considered to be one of the seven wonders of the modern world.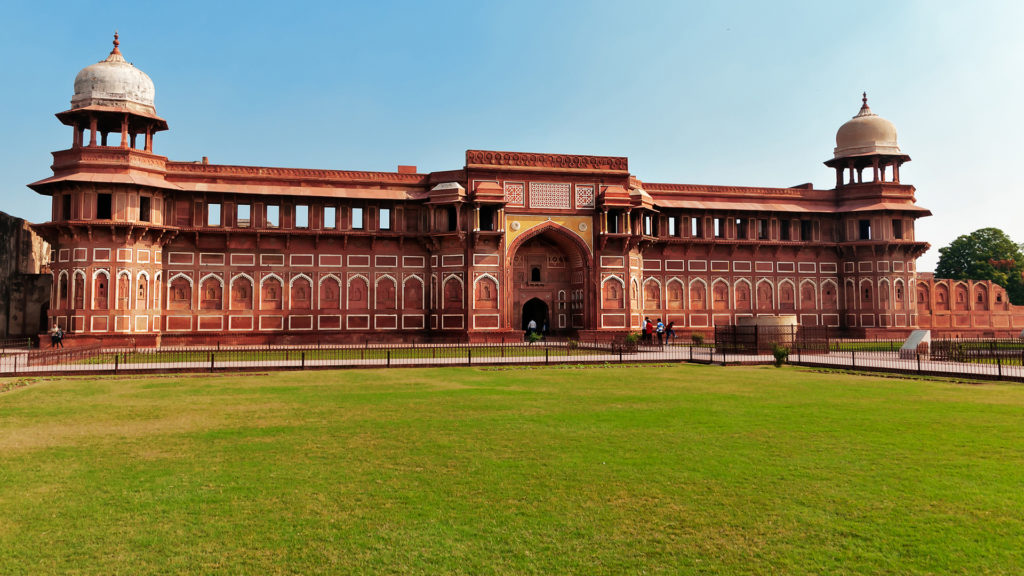 Agra Fort
An architectural masterpiece, The Red Fort of Agra or Agra Fort was built by Emperor Akbar in 1573. It is, in fact, a massive fortification located on the right bank of the River Yamuna in Agra, Uttar Pradesh and is made entirely of red sandstone. The fort was once the ersthwhile residence of the Mughals until the year 1638. One of the UNESCO World Heritage Sites and lies at a distance of 2.5 kilometres from another wonder of the modern world - The Famous Taj Mahal.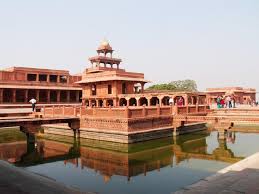 FATEHPUR SIKRI
A city, predominantly made of red sandstone, Fatehpur Sikri was founded in 16th century by Mughal Emperor Akbar. It is essentially a fortified city built by the king and had been the capital of his Empire for fifteen years. Now a UNESCO world heritage site and a famous tourist attraction, it is a fine example of Mughal architecture. Fatehpur Sikri is home to Jodha Bai's palace, Jama Mosque, Buland Darwaza, and a Tomb of Salim Chisti among many other famous monuments, each of which, is an integral part of the Indian.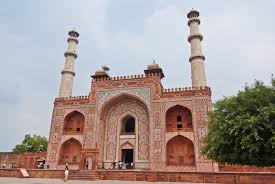 TOMB OF AKBAR
The final resting place of the great Mughal Emperor, Akbar, Tomb of Akbar is an important architectural masterpiece of the Mughal era. Located in Sikandra, a suburb of Agra, the tomb is believed to have been built between 1605 and 1618. Although the tomb is the place where one of the greatest emperors of India is buried, the Mughal gardens around it present a beautiful and cheerful facade. Built entirely out of sandstone and white marble, Emperor Akbar himself oversaw the construction of this tomb until his death.